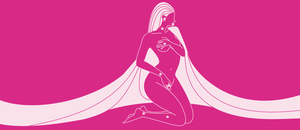 A Journey of Sexploration: Mapping the Female Erogenous Zones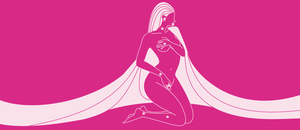 A Journey of Sexploration: Mapping the Female Erogenous Zones
Before you do your boo, you're going to want to get them revved up. Whether you diddle the mind ahead of time or like to do some fleeting fornication, you also have to push the right buttons to get things in gear. Learning the female erogenous zones will make you scholastically sexy; we are here to give you a crash course.
Female erogenous zones are the hot spots all over the body that make you feel horny when they are caressed or kissed. By touching your partner the right way *for them* you can spark the best kind of joy. Learning what works for them allows you to connect more intimately, discreetly display affection near others, and really get their fruit juicing.
The erogenous zones are all over the body and what works for some may not work for others. Do a little erotic exploring of the female erogenous zones on this list to see what pops your partner's clutch.
Ears
Ears are a particularly sensitive female erogenous zone. Connected to the vagus nerve, the slightest touch or wind is easily detected. Try softly stroking the outside of the ear, sucking on the earlobe, or even gently sticking a not-too-wet tongue near the opening. Afraid to dive in? Try heavy breathing, or some dirty talk so close that your lips touch the ear. If you're feeling a little frisky, don't be afraid to nibble a bit.
Mouth
A good kisser knows to lick, suck, and bite. By mutually massaging your masticators, you can create intimacy that shoots straight to your loins. Some like to kiss with their eyes closed but if you want to be daring, try locking eyes AND lips with your partner simultaneously. Want to make it more intense? Try adding ice to your kiss for some sensory play. Alternatively, since you can kiss virtually anywhere, try a deep soulful kiss in a crowded play to bring out your inner exhibitionist. Some couples like to kiss for hours, teasing themselves.
Neck
The neck is also one of the more well-known female erogenous zones. A well-placed kiss, a gentle suckle, or even using your tongue to trace along the neck is the perfect transition from kissing on the mouth to titillating the lower parts of the body. The neck is sensitive to light touches, but it can also handle a little more contact so don't be afraid to grip your partner's neck. A grasp from behind to hold their head in place or a two-handed grip on either side puts you in control. If you're up for some light kink, give it a little squeeze. Keep in mind that pressure is best applied on the sides and not in the front where it can cut off air supply. 
Nipples
The crowd favorite, nipples are the second most sensitive female erogenous zone. The nipple is so responsive, that many lovers have had nipplegasms. (Yes, this is a THING). Some people like their nipples gently licked or sucked while others appreciate a gentle nibble. If they like pain, there are several varieties of nipple clamps to try out. In a pinch, try a clothespin. 
Inner Wrist/Back of the Knee
These female erogenous zones are super sensitive areas that aren't usually stimulated. The skin is thinner, so a soft caress can send shivers even when you aren't trying to make the magic happen. Some people find it ticklish (hey, we don't kink shame!), but many people find it otherwise exciting. Try deep suggestive eye contact with your parter while stroking their inner wrist. For back of the knee action, a massage goes a long way, and suckling on the back of the knee will take you to the river. You choose your position, but the easiest is obvious.
Genitalia
Is this even fair? It's like the other female erogenous zones aren't even trying. With the clit having over 8000 nerve endings, the mere thought of someone licking, sucking, or fondling your nubby knob with a vibrating toy is enough to send an internal jolt. Add the sensitivity of the G-Spot and you have a come conglomerate waiting to take over.
Feet
Toe sucking is common, but sharing that love with the arch of the foot intensifies any other physical foreplay you may have going simultaneously. First the foot arches, and then the back. When your person twists into a perfect pretzel, it's time to play ball!
The truth is, there are several female erogenous zones to be explored, and even scientists can't agree that there are only seven. It's up to us all to do the proper research. In the meantime, try each item on this list with the Together Couple's Vibrator. The first-of-its-kind unique design allows you to feel your partner Kegel-squeeze in pleasure using The Echo Function. With dual ticklers, this 'W' shaped double dildo will amplify your experience exploring female erogenous zones. Remember: if the skin is thin, if the area is ticklish, or if it simply looks like you want to put your mouth on it, consider it fair play. For research purposes, of course.